What is Fetal Alcohol Spectrum Disorder (FASD)?
When alcohol has been used during a pregnancy the baby can be born with fetal alcohol spectrum disorder (FASD). This descriptive term is used to describe a variety of conditions caused by fetal alcohol exposure. When a specific combination of effects exists in the body and neurological system (brain), the person may have the medical diagnosis Fetal Alcohol Syndrome (FAS).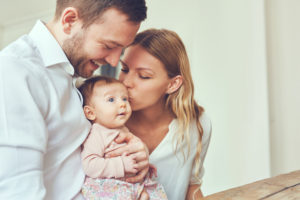 FASDs are not always apparent at birth and may not be visible on the outside on the body. The changes caused by the alcohol could lead to a variety of problems ranging from cognitive or learning issues, behavioral problems, attention deficits and social issues. To learn more about FASDs please visit The Centers for Disease Control and Prevention FASD website by clicking here or the FASD Centers for Excellence (SAMSHA) website by clicking here.
FASDs affect all socio-economic and ethnic groups and hit all geographic regions. Newest research is suggesting that as many as 1 of every 20 children in the United States are affected by prenatal alcohol exposure[SJ1] . The costs of this impact are huge, not only in the human perspective, but also in economic terms. For a fact sheet on the economic impact of FASDs from the National Organization on Fetal Alcohol Syndrome (NOFAS), please click here.
Obtaining an Evaluation for a Possible Diagnosis
Seeking a diagnosis of a fetal alcohol spectrum disorder can be a complex process. A good starting point is the person's primary care physician or the child's pediatrician. This health care professional may have referrals for specially trained professionals or groups in the area in which the person lives. For more information on obtaining an evaluation or pursuing a diagnosis, please click the tab below.
There are benefits to seeking a diagnosis of a fetal alcohol spectrum disorder, but the process might be challenging.
Families and caregivers are encouraged to review information pertaining to evaluation and diagnosis. Three reliable sources for this information include (please click on the name of the resource to open the link). This list is not intended to be all inclusive, but rather guide the user to additional information:
FASD Identification (Handout from the National Organization on Fetal Alcohol Syndrome)
FASD Diagnosis (Website page from the Centers for Disease Control and Prevention, FASD)
To find providers with training in diagnosis of fetal alcohol spectrum disorders, please click on the links below: